Schon wieder sind zwölf Monate vergangen und das nächste Jahr steht vor der Tür.
Im Jahr 2016 ist viel passiert. Dazu gehört auch, dass die Berichterstattung auf games.reveur.de etwas weniger geworden ist. Dennoch gibt es zahlreiche treue Leser, bei denen ich mich besonders bedanken möchte. Ohne euch wäre die Website nicht das, was ihr regelmäßig vorfindet.
Für das Jahr 2017 wünsche ich allen Kraft, Freude und Energie, um die eigenen Ziele zu erreichen, mögliche schwierige Situationen zu meistern und das Leben in vollen Zügen genießen zu können.
Es bleibt weiterhin spannend, was das kommende Jahr im Bereich der Rennspiele zu bieten hat, worüber ich natürlich auch wieder in dem mir möglichen Maß berichten werde.
In diesem Sinne...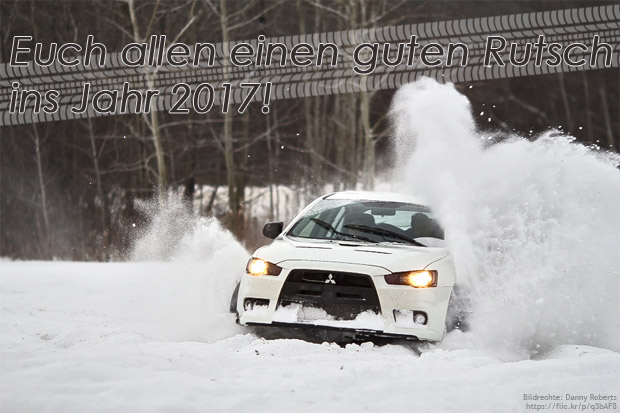 Mehr
Rennspiel News
gibt es im
News-Archiv
. Dort findest Du alle Neuigkeiten zu Rennspielen.
Weißt Du ein Thema über das wir noch nicht berichtet haben?
Schick uns Deinen Hinweis!
Related News
There are no more related news known.
Write a comment
To be able to comment please

login

or register!