Welcome to V_clav11´s Scenery Converting !
I want to add there all sceneries what I am converting now and what I want to release it in next time to games.reveur.de
Please add any comment what are you think about it it can me inspire what can be better and I can change it. Thanks for all for reading this topic. V_clav11
---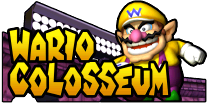 My first converted scenery to WR2 was Wario Colloseum there was not ground. It was release 1/11/2014
You can download it on this website. I want to release 2.0.version without this "bugs" in next time
---
---
Now I am working on converting next scenery from Mario Kart Double Dash : Yoshi circuit.
I have added typical WR2 waypoint race, car repair, reufel nitro and teleport ! When you write ANYTHING what you thing about it I hope for it. There are some photos